Potential clients
Clients that use the virtual office can be both domestic and foreign companies. Opening and establishing of classic office with all the necessary registration process can take a very long time. Additional efforts are necessary in exploring procedures and regulations to get the business started. By setting up a virtual office, all these steps are handled quickly and efficiently, with minimum costs in both time and money.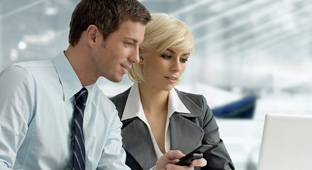 Domestic small businesses and entrepreneurs have multiple benefits by choosing this model. They maintain a level of professionalism and business image and meet all legal standards. Also, the discretionary aspect of virtual offices can bring additional value to certain businesses.

Foreign companies that want to have a presence on the Serbian market, which are just starting and conducting low-level administrative tasks or mostly participating in tenders, have no better solution than the virtual office. Quality and professional service in a virtual office, on which you are accustomed to worldwide, is an optimal solution in all emerging markets, and therefore in Serbia too.